If you are looking for the plastic strips for doorways across Australia, look no further and get in touch with Austcold Industries. We have a wide range of clear, coloured and removable PVC strip doors available in different range of widths and thickness. Besides this, we also offer various products...
.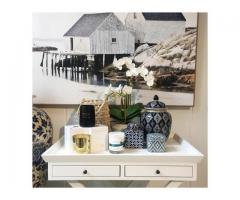 La Maison has established its own style, both elegant and casual. The "La Maison" style is first and foremost your style. Our products are pleasing to the eye with one foot in the past and the other in the present, the owner Jo LeBrocque is passionate about her products and in particular...
.
LISTING TYPES
---
Search directory portal by defined listing types.