Tutors, Tuition & Learning Support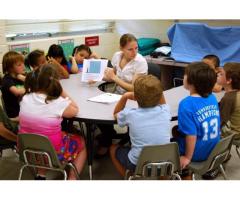 Hope Tutoring specialises in providing tutoring services for those who have learning difficulties such as dyslexia or learning difficulties caused by ASD – autism including Aspergers.Justin is a qualified Qld Dyslexia Tutor, Autism Tutor and Aspergers Tutor, who has two masters degrees majorin...
. June 3, 2018 We, at English Guru stand for quality education. We take the role of teachers and the curriculum very seriously, as educational success depends upon both of them.
. April 9, 2018