Local Movers, Transport & Storage
Cairns Coast Removals is one of the most trusted removalists in Cairns. We will always be with you in every step of the way from door to door to ensure the utmost professionalism and quality of work. We offer competitive rates, the inclusion of insurance, fully equipped vehicles and no hidden or ext...
.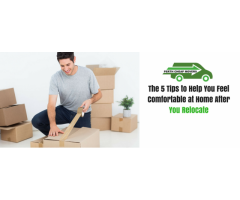 When the time comes for relocation, it becomes one of the most stressful periods but when we are there by your side, things can be different and a lot more at ease. Perth Cheap Movers, now a renowned removalist in Perth, was initiated keeping in mind the needs of people especially when they get clue...
. Pool Table Removals Perth is a moving company in Perth that's expert in the removal and repair of all kinds of pool tables.

.